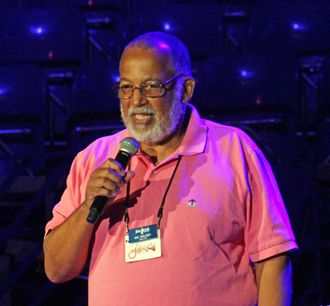 The Jazz Journal Association honors former Jazz Club of Sarasota President Ed Linehan with the JJA "Jazz Heroes" Award. 
Shortly after the recent successful Sarasota Jazz Festival, Ed Linehan, as was his plan, announced his resignation, as president of the Jazz Club after five years. He will continue on as a member of the Board of Directors. His decision to continue as a JC board member, is one, for which, we are very grateful.     
The Jazz Journalist Association Award honors excellence in jazz music, recordings, presentation and journalism. The JJA is pleased to include, Ed Linehan, among its slate of 2023 Jazz Heroes; advocates who have had significant impact on jazz in their local communities.