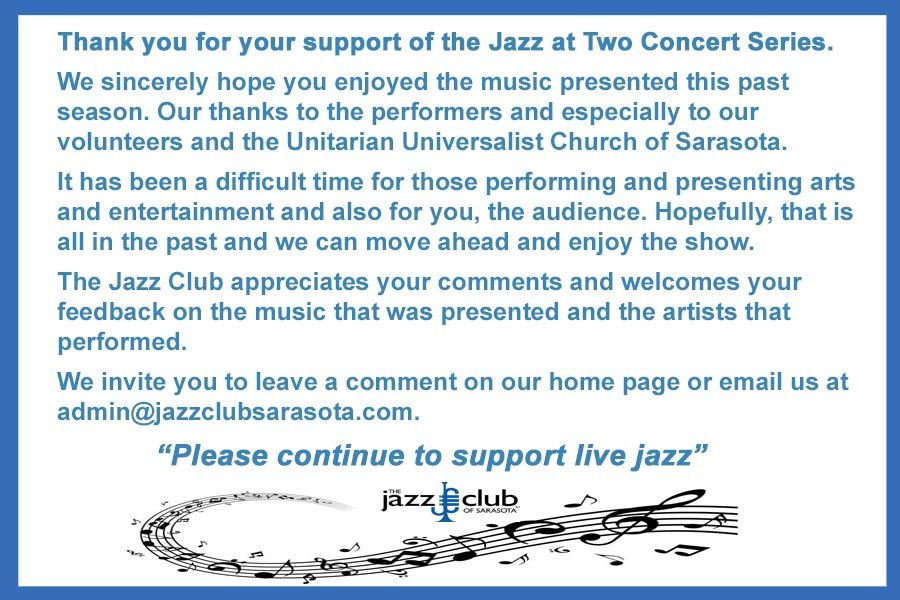 We strive to present the best live jazz in the area
 Enjoy an afternoon of great jazz with many of the finest musicians from the Bay Area and     some visiting and touring newcomers in the Sarasota/Manatee area.
Presenting a great mix of jazz sounds - classic straight ahead jazz, Latin/bossa, big bands, cabaret, contemporary jazz sounds, traditional dixieland, jazzy blues.  
We will soon begin scheduling our lineup for the 2023-24 season.  As you are aware, attendance has been decreasing the past couple of seasons and we are looking for ways to increase the attendance. Your comments and suggestions are welcomed and appreciated.